The Last Man on the Moon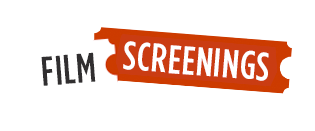 There are currently no events to display.
The Last Man on the Moon
Commander Gene Cernan He left both footprints and his daughter's initials in the dust on the moon. Adventurer, man of steel and romantic. An inspiration to us all. Born 14 March 1934 Died: 16 January 2017 Space missions: Gemini 9A, Apollo 10, Apollo 17 Rest in Peace
Year: 2016
Duration: 97 minutes
Genre: Documentary
Classification: PG
Writer: Mark Craig
Producer: Gareth Dodds and Patrick Mark
Director: Mark Craig
Cast: Eugene Cernan
When Apollo astronaut Gene Cernan stepped on the moon in December 1972 he left his footprints and his daughter's initials in the lunar dust. Only now, over forty years later, is he ready to share his epic but deeply personal story of fulfillment, love and loss. Cernan's burning ambition carried him from a quiet Chicago suburb to the spectacular and hazardous environment of space, and ultimately, to the moon. Five years in the making, The Last Man on the Moon unveils a wealth of rare archives, and takes Cernan back to the launch pads of Cape Kennedy, to Arlington National Cemetery and to his Texas ranch, where he finds respite from a past that refuses to let him go. Sharing home movies, scrapbooks and intimate moments with his closest friends and family, he brings his spine-tingling experiences to the big screen more vividly than any moonwalker has done before.