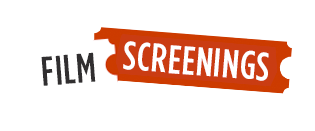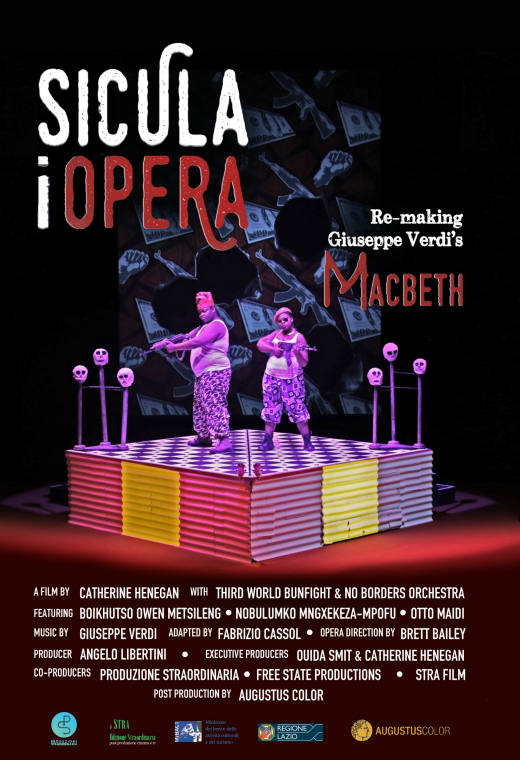 Sicula iOpera
A documentary portrait of a radical re-make of Verdi's opera Macbeth.
Year: 2018
Duration: 70 minutes
Genre: Documentary
Classification: Check the classification
Producer: OUIDA SMIT & ANGELO LIBERTINI for PRODUZIONE STRAORDINARIA
Director: CATHERINE HENEGAN
Cast: BOIKHUTSO OWEN METSILENG, NOBULUMKO MNGXEKEZA-MPOFU & OTTO MAIDI With BRETT BAILEY, FABRIZIO CASSOL, THIRD WORLD BUNFIGHT & NO BORDERS ORCHESTRA
From the bright lights of some of the world's most prestigious theatres and festivals, we follow 3 opera singers on a world tour, then back to their lives at home in South Africa. The film also showcases this powerful, political production. Shakespeare's story of greed, tyranny and remorse is set in the eastern provinces of the Democratic Republic of Congo (DRC). The film's director Catherine Henegan traveled with the opera over of a period of 3 years in the role of company manager, giving her a unique opportunity to document the artists involved in this extraordinary theatrical production.